Houston Rockets vs: Memphis Grizzlies - Free NBA Pick, 1-14-19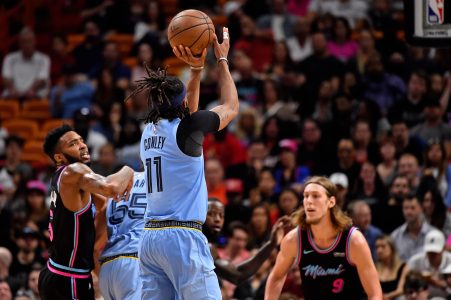 Houston is playing the second game of a back to back and their third game in four nights here. But the fact remains that the Rockets have been hot of late and Harden has carried them with quite a stretch of play. The Houston Rockets have won six of their last eight meetings against the Memphis Grizzlies and five of those wins came by double digits. The Memphis Grizzlies aren't playing much defense at the moment and are being outscored by an average of 8.4 points in their last five games.
Memphis is slumping right now and has lost 18 of their last 25 games coming into this one. The Houston Rockets are coming off a terrible loss last night to the Orlando Magic, but they've been a covering machine at home this season and have the up and down offensive style that usually destroys the Grizzlies. I'll lay the reasonable number with the Rockets at home.The Grizzlies don't have the weapons to hang in against the Rockets. Houston should roll to the win here as Harden has another big game in this one.
Prediction: Houston Rockets -6.5

Vincent King is 62-44 (58%) this season in NFL
____________________________________________________________________________
Season Leaderboard & Today's Sports Picks:
MLB Leaders | NBA Leaders | NCAAB Leaders | NFL Leaders | NCAAF Leaders | NHL Leaders
Since 1991 King Sports Picks has served as a global leader in sports handicapping information services. Vincent King and his team of expert sports handicappers have made significant gains and improvements over the 25 years to become a trusted brand and go to source for MLB, NFL, NCAAF, NBA & NCAAB betting advice.
King Sports Picks releases all sports predictions with a 100% credit back guarantee - you don't win, we don't win. All picks documented picks to help you make better sports betting decisions. Utilize our staff of experienced sports handicappers to put you on the side of the sharps this season! More